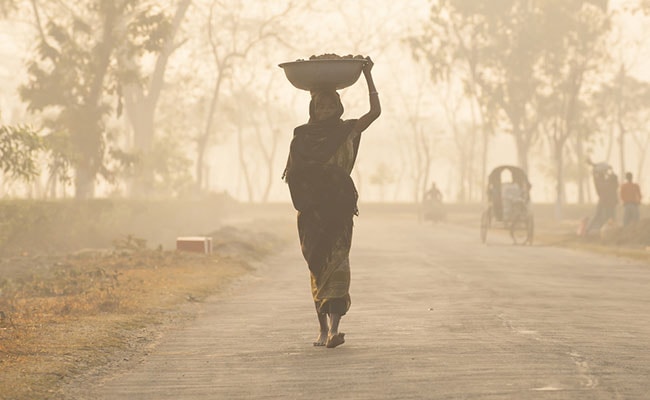 They were honoured for integrating climate change and technological innovation into macroeconomic analysis.
Romer, who served as chief economist at the World Bank until January 2018, has helped shape the endogenous (from within a system) growth theory, which states that productivity gains can be tied directly to speedy innovation and more investments in workers.
The jury said that while Nordhaus and Romer "do not deliver conclusive answers. their findings have brought us considerably closer to answering the question of how we can achieve sustained and sustainable global economic growth".
While handing over the honour to the Nobel Laureates, the Royal Swedish Academy claimed that both Nordhaus and Romer have come up with the methods that address some fundamental and alarming issues. Many Republicans in Congress have also expressed skepticism about whether or how much human beings are contributing to global warming and whether the USA government ought to take steps to address it.
Nordhaus's research shows that the most efficient remedy for problems caused by greenhouse gas emissions is a global scheme of carbon taxes uniformly imposed on all countries, the jury said.
The Nobel committee said Nordhaus was the first person to create a "integrated assessment model", or a quantitative model, that describes the interaction between the economy and the climate. He has written on economics of climate change and has developed models to explain the interplay between economics, energy use and climate change.
More news: Nokia 7.1 Hands-on Review | HDR-ready Android One
They will share the 9-million-kronor ($1.01 million) prize.
A year ago it was awarded to the behavioural economist Richard Thaler, who won for his work on nudge theory, the idea that small "nudges" can influence our economic and social behaviour, and his work around humans being irrational economic actors.
The Nobel, which also consists of a diploma and a gold medal, will be presented at a formal ceremony in Stockholm on December 10.
The two economists have not worked together, but the Nobel committee said their achievements are similar because they each built valuable economic models to study global problems.
Officially known as the Sveriges Riksbank Prize in Economic Sciences in Memory of Alfred Nobel, the economics prize is traditionally the final award of the Nobels to be announced each year.
The peace prize was awarded Friday to Denis Mukwege of Congo and Iraqi Nadia Murad for their work to draw attention to how sexual violence is used as a weapon of war.