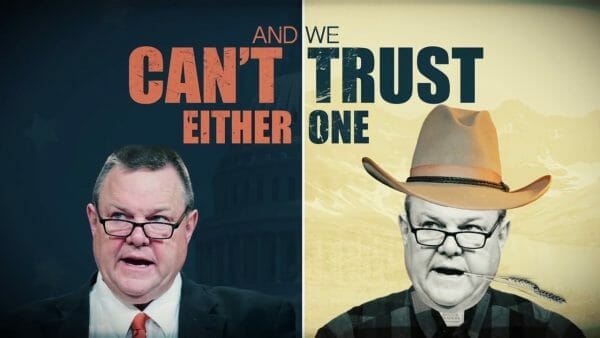 President Donald Trump has praised a Republican congressman for assaulting a reporter who asked him a question on the eve of a special election a year ago.
Trump celebrated the episode as he introduced Montana Representative Greg Gianforte at a rally in Missoula, Montana, on Thursday evening.
"By the way, never wrestle him", Trump said.
"Any guy that can do a body-slam.is my guy", Trump told supporters at the rally, adding that he was concerned at first that the incident would jeopardize Gianforte's campaign. And he was way up...and I said, 'Oh, this is awful, he's going to lose the election'.
The next day, Gianforte won a special election for Montana's U.S. House seat. "There's nothing to be embarrassed about", Trump said to Gianforte.
The attack occurred the night before the election after a significant number of votes had already been cast during early voting or via absentee ballots, The Hill reported.
More news: U.S. service member killed in fighter crash in Ukraine
Mr Gianforte, 56, pleaded guilty to assaulting a journalist from the UK's Guardian newspaper on the eve of his election past year.
Trump had barely taken off from Montana on Thursday, before Williams' campaign team released a video featuring audio recording of Gianforte's attack on Jacobs.
Gianforte was charged with misdemeanor assault after he shoved a reporter to the ground during his campaign.
Trump's remarks come as new evidence supporting the theory that the US-based Washington Post columnist Jamal Khashoggi was brutally killed in a Saudi Consulate in Turkey.
It also came amid global furor over the disappearance of journalist Jamal Khashoggi, last seen entering the Saudi consulate in Turkey earlier this month.
This latest praise from Mr Trump will only worsen his relationship with the media, which he has previously labelled the "enemy of the people".