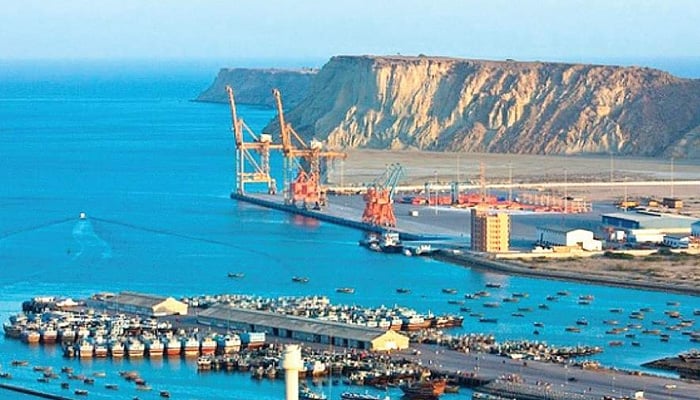 The Prime Minister said that since President Xi Jinping came to power, over 400 big names and powerful people have been convicted of corruption and that is the number one area which he hoped to learn during the China tour.
Bus service between the Xinjiang Uyghur Autonomous Region in China's west and the city of Lahore of Pakistan's Punjab province is set to be launched on November 3.
During meeting, according to sources, the prime minister took the Chinese leader into confidence over third country investment in China-Pakistan Economic Corridor (CPEC).
He said China has always been a close and reliable friend of Pakistan.
India on Thursday reiterated its opposition to a proposed luxury bus service between Pakistan and China that would pass through parts of Pakistan-occupied Kashmir and Gilgit-Baltistan - territory that India claims - terming it "a violation of India's sovereignty", a day after it had summoned a Chinese diplomat to South Block to lodge a strong protest against the initiative. The Chinese delegation was led by Prime Minister Li Keqiang.
China maintains that the Kashmir issue should be resolved bilaterally between India and Pakistan through dialogue and consultation.
The Pakistan prime minister's office said later that Xi had accepted an invitation to visit to the country.
China has repeatedly said that the Indian-Pakistani territorial dispute had to be settled through dialogue between the two sides.
More news: Hulk Hogan is reportedly returning to WWE at controversial Crown Jewel PPV
"China wants to avoid such transparency because exposing the terms of the CPEC project agreements could validate the United States criticism of the Belt and Road Initiative (BRI) as a debt trap for emerging economies", the Post report said.
The Prime Minister said Pakistan could learn from China to raise its agricultural yields and help its farmers and remove rural poverty. Unfortunately, we have inherited a very hard economic situation.
He said that the government is also making all-out efforts for poverty alleviation.
During the meeting, Khan thanked President Xi for extending warm hospitality to him and his delegation in China.
Foreign Minister Shah Mahmood Qureshi, Finance Minister Asad Umar, Railways Minister Sheikh Rashid Ahmed, Minister for Planning Makhdoom Khusro Bukhtiar, Adviser to Prime Minister on Commerce Abdul Razzak Dawood, Balochistan Chief Minister Jam Kamal Khan and Pakistan Ambassador to China Masood Khalid were also present during the meeting. While the two sides signed a ceasefire agreement in 2003, they keep accusing each other of breaching it.
India and Pakistan have been disputing the status of the Jammu and Kashmir region since the end of British rule in 1947.
Both foreign ministers underscored the importance of the Pakistan-China all-weather strategic cooperative partnership for shared future in the new era, the spokesman said.
The two foreign ministers discussed building the bilateral relationship further along the lines of the 10-point agenda covering multifaceted practical cooperation.