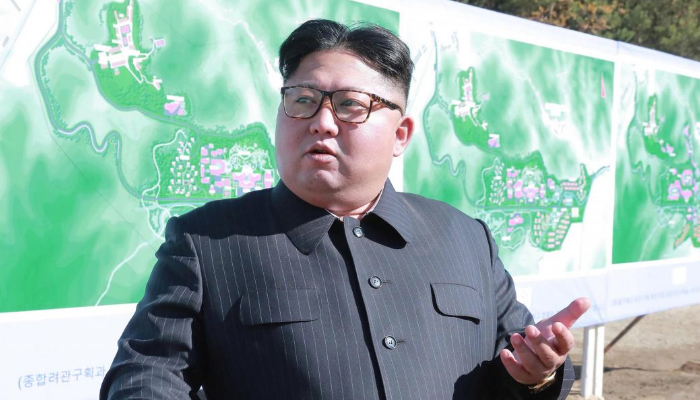 The Korean Central News Agency (KCNA) said Kim Jong-un placed floral tributes in front of the statues of his father and his grandfather Kim Il-sung, the founder of the country, and later paid tribute to his father's embalmed body, reports Efe news.
Meanwhile, a seminar on human rights in North Korea sponsored by the Japanese government in Tokyo threw a sharper spotlight on Pyongyang's egregious abuses.
With Kim's power base seemingly more solid than ever, and his recent effort to establish himself on the world stage through summits with President Donald Trump and others, North Korea watchers have been on the lookout for signs that his own personality cult is being bolstered.
Washington announced on December 10 that it would impose sanctions against three DPRK officials for serious human rights abuses and censorship, and DPRK's statement on Sunday seems to be a semi-official response to the USA decision. The latest round of sanctions came last week when the Treasury Department sanctioned three of Kim's top aides over "serious human rights abuses and censorship".
It remains to be seen how the development will fully impact the denuclearization diplomacy.
More news: Clippers going all-out with recruitment of Kawhi Leonard, Kevin Durant
Despite the latest war of words, a second summit between Mr Trump and Mr Kim is expected to be held next year.
Last week, he said the USA is "in no hurry" to negotiate with North Korea, signaling a further delay in his summit meeting with Kim.
The president also said: "We are doing just fine!"
A second summit between Mr Trump and Mr Kim is expected to be held next year, with Mr Trump facing criticism over the planned talks since North Korea has taken few concrete steps to abandon its missile programmes.Pyongyang has long said it needs the weapons to deter a possible United States invasion. (The IAS uses common attribution for similar editorials, however.) Together, this year's statements - and the "tactical" weapon test earlier this month - amount to shots across Trump's bow ahead of the summit.
In a statement published Sunday by the North's official Korean Central News Agency, the country's Foreign Ministry heaped praise on U.S. President Donald Trump but delivered a stinging critique of the State Department, which it said is "bent on bringing the DPRK-U.S. relations back to the status of a year ago which was marked by exchanges of fire".