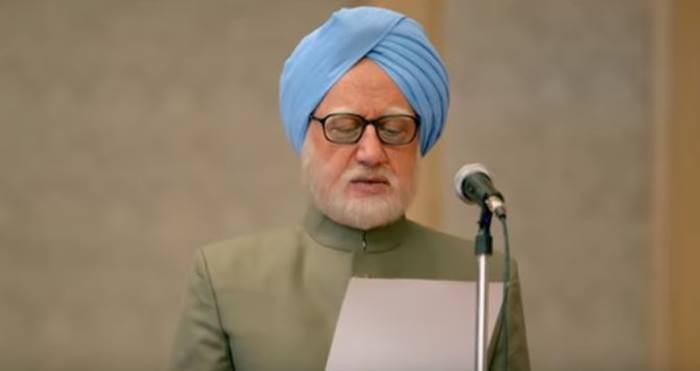 The wait has finally come to an end as the trailer of the much-anticipated film The Accidental Prime Minister has been revealed.
Kher's comment comes after the Maharashtra Youth Congress raised objections to the film and said that if the film is released without prior screening for their office bearers, they will resort to "other options" to stop the screening of the film.
"Can't change facts if making a movie on Jallianwala Bagh or Holocaust", he added.
On Friday, when ex-PM was asked about the trailer of the movie based on him, Manmohan Singh evaded comments. He was at the Congress headquarters for its foundation day celebrations.
Congress leaders quipped that the Anupam Kher-starrer "The Accidental Prime Minister" based on the book by Sanjaya Baru- Manmohan Singh's media advisor between 2004 and 2008 is BJP's propaganda against their party.
The BJP, on Thursday evening, tweeted the trailer from its official handle yesterday, a move that did not go down well with the Congress.
More news: Turkey 'determined' to drive out Syrian Kurdish forces
"This is the handiwork of the BJP".
Anupam Kher said: "The more they protest, the more publicity they will give to the film".
Sharing the trailer, the BJP wrote, "Riveting tale of how a family held the country to ransom for 10 long years". Was Dr Singh just a regent who was holding on to the PM's chair till the time heir was ready? The trailer of the film talks about many crucial topics, be it the nuclear deals that Manmohan Singh wanted to crack or the Kashmir issue that he wanted to solve.
Anupam Kher wrote on twitter, "Ladies and Gentlemen!"
"Of the 500-odd films that I have done, this has been the most hard role. In this situation, how can Rahul (Gandhi) take over?" "Dr Singh's record & legacy won't be the product of one single movie or book", Abdullah tweeted. "So I think he should scold these people and tell them they are doing wrong". "I have put my life into it so these protests are upsetting", the actor said. This is a political film and we would like to release it in the election time. Akshay Khanna is playing Sanjaya Baru, who was the media adviser of Manmohan Singh, in the film, which is scheduled to hit the theaters on 11th January 2019.