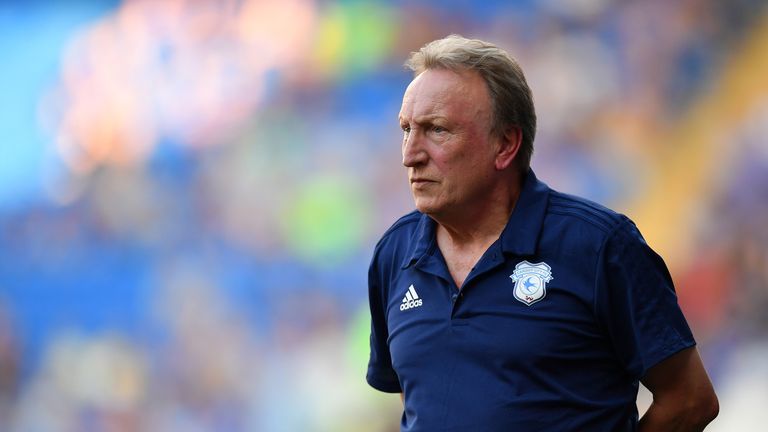 He said it was a "possibility" that the bodies of Sala and the pilot would be found among the plane wreckage.
He further explained that the Air Accident Investigation Branch (AAIB) boat as well as a ROV (Remotely operated underwater vehicle) were employed to confirm the plane's identity.
He says the families have been notified by police.
Sala and David Ibbotson, the pilot of the small aircraft, are presumed dead by authorities.
Mearns, who claims to have located 24 shipwrecks in his career, was working on behalf of the Sala family.
Emiliano Sala of Nantes during the Ligue 1 match between Nimes and Nantes at Stade des Costieres, in a January 16, 2019 file photo taken in Nimes, France.
Footballer Sala had been travelling from Nantes - where his previous club is based - to meet up with his new teammates at Cardiff City, after signing a £15 million transfer deal from the French club.
"I communicated with them every day, but since I do not have WhatsApp it's hard to call them or call me".
More news: Stone heads to court; Mueller cites potential evidence trove
Sala, 28, and pilot David Ibbotson remain missing after the aircraft vanished from radar on its way from France to Cardiff on January 22. "But anyway, they kept saying days were going by, and that there had been zero word on Emiliano, or on the plane", his father said.
Mr Mearns tweeted: 'Wreckage of the plane carrying Emiliano Sala and piloted by David Ibbotson was located early this morning by the FPV MORVEN.
The initial hunt for the aircraft was called off later that week, but it picked up again when thousands of people donated to a GoFundMe page set up to raise over €370,000 to fund an underwater search.
He said Sala's relatives were "desperately" hoping for the plane to be recovered.
Cardiff paid tribute to Sala by beating Bournemouth 2-0 in the Premier League on an emotional evening in the Welsh capital on Saturday (Sunday NZ time).
Cardiff City owner Tan Sri Vincent Tan said news of his disappearance "shook everyone at Cardiff City FC to the core".
Sala´s name, in the Argentina colours, was also spelled out behind one of the goals as supporters held cards aloft.