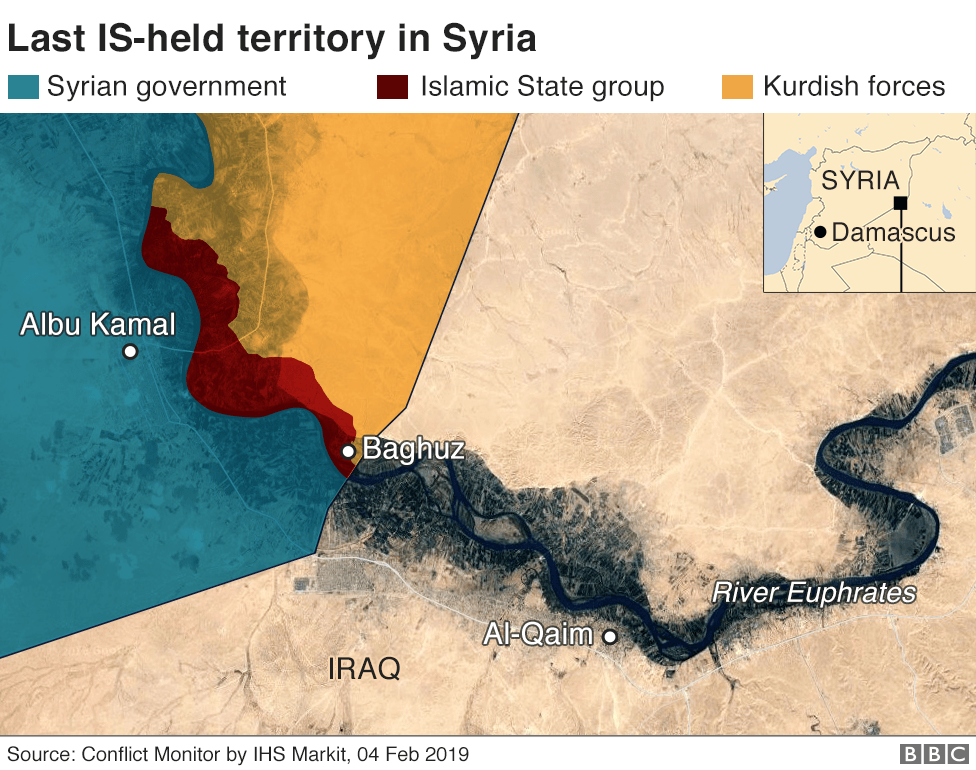 The U.S. -backed Syrian Democratic Forces (SDF) started on Saturday the final attacks against ISIL in eastern Syria, Kurdish activists reported.
Earlier this week, CBS News visited the frontline and found no sign of a slowdown, as Kurdish-led troops closed in on the last strip of ISIS territory, backed up by US and coalition airstrikes.
"The battle will be launched this evening and its mission will be to eliminate the last remnants of the terrorist organization", Mustafa Bali, the head of the SDF media office, said, describing it as the "last battle".
After a pause of more than a week to allow civilians to flee, the SDF said Saturday it had resumed the fight to seize the last four-square-kilometre (one-square-mile) patch from the jihadists.
He later postponed the operation after talks with his American counterpart Donald Trump, who announced a United States troop pull-out from Syria.
It said the USA -led coalition struck positions of the IS in the eastern Euphrates to practice more pressure on the group.
"There hasn't been any big advance or change on our side over the past 5 days", an SDF spokesman told Agence France-Presse (AFP) on Friday.
In recent days, President Trump has said the total defeat of IS could be declared next week.
More news: Heat agreed to trade Guards Johnson and Ellington to Suns for Anderson
Kurdish authorities say they have in their custody hundreds of foreign male ISIS members.
Two years ago IS controlled large areas of Syria and Iraq.
The fighting was concentrated near al-Omar field, Syria's largest.
One man said they didn't leave before because "we were scared of the consequences of escaping - being put in jail or walking through a minefield". "Those remaining inside are the most experienced who are defending their last stronghold".
An SDF statement said the offensive was focused on the village of Baghouz.
While ISIS will soon no longer have fixed positions anywhere in Iraq or Syria, its surviving fighters have reverted to guerrilla warfare and remain a potent force.
Trump said on Wednesday that he expected a formal announcement as early as next week that the coalition fighting the militants has reclaimed all of the territory it previously held.
The Observatory said suspected ISIS sleeper cells have allegedly assassinated at least 50 civilians and 135 SDF fighters in Kurdish-held territory since August.