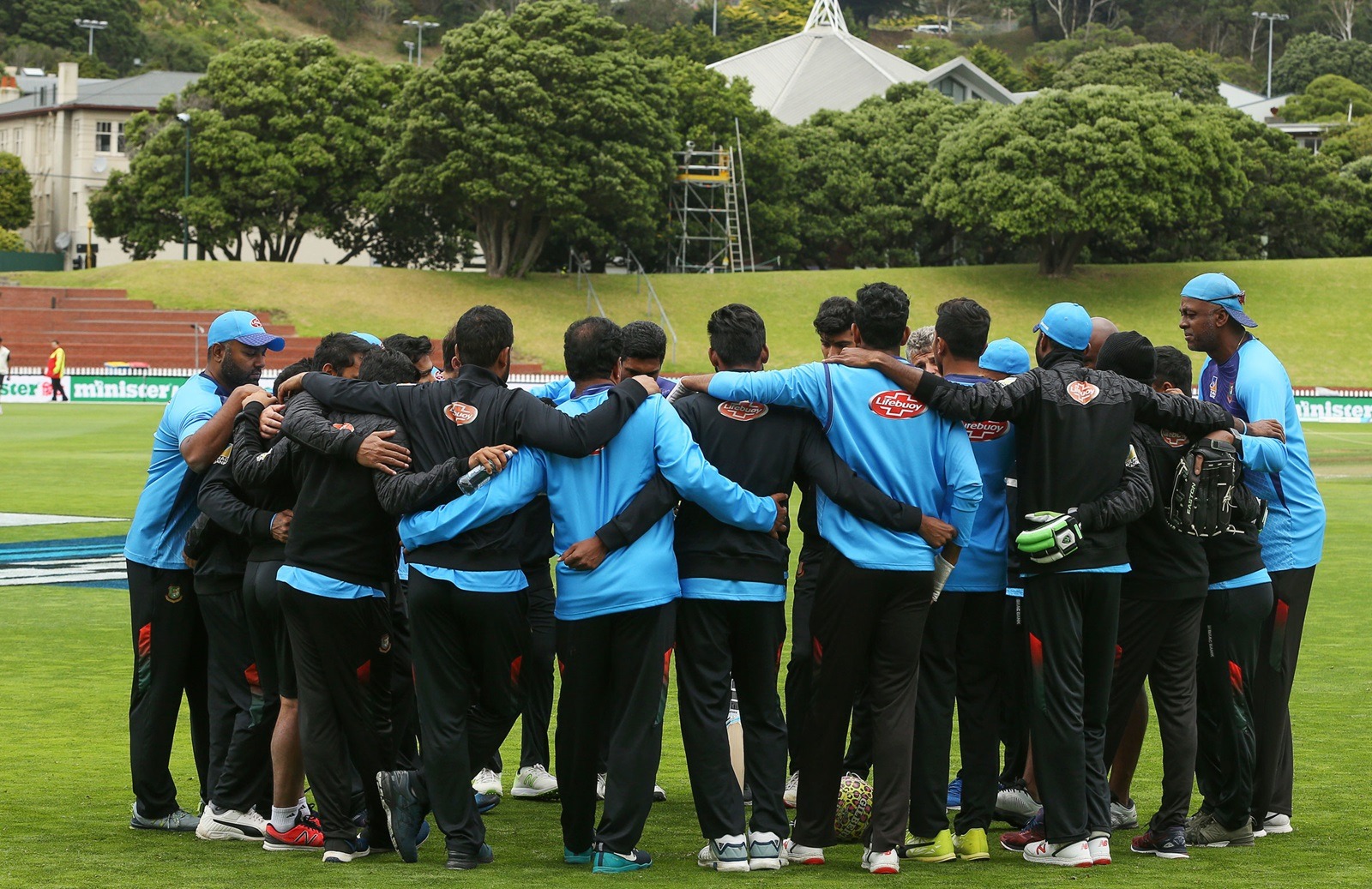 The Bangladeshi national cricket team barely evaded the terror attack in Christchurch on Friday that left at least 49 dead, ESPN reported.
"There were bodies all over me", he said.
"All of us in the team could not sleep properly".
'As long as we were in the room the only thing propped up in our mind is that how lucky we are.it had happened in a country like New Zealand which was really unexpected, ' he said. The cricketers were on their way to the local Christchurch mosque to offer their Friday prayers when they got to know of what was happening inside the mosque. "There's shooting here, please save us".
"The Bangladesh Cricket Board [BCB] is in constant contact with the players and team management".
New Zealand Police said that three men and one woman had been taken into custody.
"Heartbeats pumping badly and panic everywhere!" posted Bangladesh high performance analyst Shrinivas Chandrasekaran.
David Richardson, the chief executive of the International Cricket Council, said in a statement: "Our thoughts and honest condolences go out to the families and friends of those affected by this horrendous incident in Christchurch".
"The Bangladesh team may have prayed at the same mosque before but I don't think they were the target", he underscored.
"This is the first time that, not only in New Zealand but anywhere else, that I have experienced this".
More news: Meghan Markle, Prince Harry hire Hillary Clinton's former presidential campaign senior adviser
Batsman and record run-scorer Tamin Iqbal tweeted that he and his teammates had been saved from "active shooters", describing the experience as "frightening".
BCB and NZC hastily made arrangements so that the Bangladeshi squad members could leave New Zealand as soon as possible as they believed it was the only way they could come out from the mental ordeal.
Players lay down on the floor of the bus after being warned away from the mosque, said Mazhar Uddin, a reporter for Bangladesh's Daily Star who is traveling with the team.
The team was in Christchurch for a test match against New Zealand on Saturday and were taking a break from practice to join in the Friday prayers at the mosque.
Six members of the team were wounded, while six security personnel and two civilians were killed.
New Zealand Police says one person has been taken in cusotdy.
They also abandoned a tour of Pakistan in May 2002 following a suicide bombing outside their hotel in Karachi.
"Our thoughts and honest condolences go out to the families and friends of those affected by this horrendous incident in Christchurch".
Canterbury Cricket chief executive Jeremy Curwin said his organisation had consulted with the players, who were given the opportunity to make their decision whether to play the final game as individuals or collectively.